"
They did the most amazing job. Blair assisted us with colour choices, which have turned out to be perfect. They took exceptional care covering floors and built in wall units. Blair and his team come highly recommended and they will not disappoint you with their professional work ethic and attitude.
Google Review, Brad Legasssick
"
Thanks to Blair for a great job in painting our apartment. From the patience and advice through to the selection and quoting process, to the professional, nothing too much trouble, friendly attitude in undertaking the task, we couldn't have asked for more.
Google Review, Bill Binns
"
Blair and Jason completed the upper level of our home today. We are thrilled with the results. From start to finish including quoting the job and assisting in colour choice.
Google Review, Pauline Baird
"
Thank you to Blair and his great team. They are highly professional and provide exceptional attention to detail and great colour advice. I am delighted with the results they have achieved in my home and I would recommend them to anybody.
Google Review, Gail Rowland
Aruna Ken

Jun 10, 2021 via Google

Excellent painting job done by creation colours. It is a resort building. Everyone impressed with his job and selection of colours amazed me. Very clean and neat job done within a limited time. We highly recommend creation colours.
Helene Steward

Jun 10, 2021 via Google

Blair was very professional, explained what needed to be done and was incredibly efficient. Great value for money, highly recommend.
Jill Coats

Mar 18, 2021 via Google

Just so happy that we found Blair to paint our interior.Could not have found anyone else better. My husband is fussy & he is over the moon with the job & such a lovely guy as well.Thanks heaps Blair.
Greg C

Feb 25, 2021 via Google

Blair definitely did a 5 star job. He was extremely accommodating with the timing of the painting of our unit to fit in with other work being done. Blair's prep work was top notch . He carefully Covered floors, furniture and edges. He went over the place carefully to ensure every hole and imperfection was filled (there were lots from previous owner) , door knobs and plates were removed (plus the spy hole), then everything thoroughly sanded right back . Painting was first rate with the finish just as we wanted . He then cleaned up carefully as well. Totally recommend Blair to paint your place if you want someone to go the extra mile for you and has pride in his work. It shows in the finished product. We are happy as !
Taylar Gibson

Jan 21, 2021 via Google

Blair did a fantastic job and right on time. His work is first class and attention to detail is exceptional. A really nice guy and very easy to deal with. Nothing was too much trouble. He would have to be one of the best painters on the Gold Coast. Will definitely be using Blair again when we need a painter.
Anita Nelson

Jan 7, 2021 via Google

Blair did an excellent job painting the exterior of our home, one of my friends thought we had new gutters put on, but Blair's painting of out 26 year old gutters brought them up like new! Very polite and easy to get along with as well. Thank you Blair, very happy with how our house looks now.
Our Specialist Services
We have built our reputation on value and quality preparation, we also offer specialist painting services.
Wall Repairs
How many tradesmen does it take to expertly repair, plaster and repaint a wall?
Wall Repairs
Colour Matching
Blair is able to consult on colours and bring in an expert if necessary to mix and match.
Colour Matching
Features Walls
Add a contemporary look to an older house. Add value to your investment.
Feature Walls
Specialist Painting
Our specialist painting services will save you needing multiple trades.
All
Wall Repairs
Colour Matching
Feature Walls
Protecting Valuables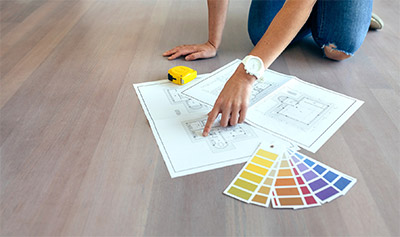 Request a Quote
Get a professional quote for your Paint Job.