Privacy Policy
CreationsInColour.com.au is committed to helping you protect your privacy. The information provided by you and information retrieved from databases held by CreationsInColour.com.au and displayed to you online is intended for the sole use by the site, enhancing user interactions with CreationsInColour.com.au and providing information and e-services.
Authorised CreationsInColour.com.au members may access this information, upon your request, to assist you in using the service. Except as otherwise stated, personal information you provide to CreationsInColour.com.au will not be shared outside of CreationsInColour.com.au. If you register, the information may be provided to other subscribers if we have indicated it would be at the time of registration or during a later update. Where it will not be shared this is also clearly indicated.
General
The laws of Australia in the Jurisdiction of the State of Queensland govern these Terms of Use. By accessing this website and using our services and buying our products you consent to these Terms of Use and to the exclusive jurisdiction of the State of Queensland Australian Courts in all disputes arising out of such access. If any of these terms are deemed invalid or unenforceable for any reason (including, but not limited to the exclusions and limitations set out above), then the invalid or unenforceable provision will be severed from these terms and the remaining terms will continue to apply. Failure of this website to enforce any of the provisions set out in these Terms of Use and any Agreement, or failure to exercise any option to terminate, shall not be construed as waiver of such provisions and shall not affect the validity of these Terms of Use or of any Agreement or any part thereof, or the right thereafter to enforce each and every provision. These Terms of Use shall not be amended, modified, varied or supplemented except in writing and signed by duly authorised representatives of this website.
Copyright
Ownership Of Copyright
The copyright in this website and the material on this website (including without limitation the text, computer code, artwork, photographs, images, music, audio material, video material and audio-visual material on this website) is owned by this website and its licensors.
Copyright License
This website grants to you a worldwide non-exclusive royalty-free revocable license to:
view this website and the material on this website on a computer or mobile device via a web browser;
copy and store this website and the material on this website in your web browser cache memory; and
print pages from this website for your own use.
This website does not grant you any other rights in relation to this website or the material on this website. In other words, all other rights are reserved.
For the avoidance of doubt, you must not adapt, edit, change, transform, publish, republish, distribute, redistribute, broadcast, rebroadcast or show or play in public this website or the material on this website (in any form or media) without this website's prior written permission.
Data Mining
The automated and/or systematic collection of data from this website is prohibited. The only exceptions to this are for major search engines like Google, Bing etc.
Automated attacks on this website will be reported. We use sophisticated script detection devices and will record your IP address and report to the relevant authorities any consistant attacks on this site.
Permissions
You may request permission to use the copyright materials on this website in writing via Contact Us page.
Enforcement Of Copyright
This website takes the protection of its copyright very seriously.
If this website discovers that you have used its copyright materials in contravention of the license above, this website may bring legal proceedings against you seeking monetary damages and an injunction to stop you using those materials. You could also be ordered to pay legal costs.
If you become aware of any use of this website's copyright materials that contravenes or may contravene the license above, please report this via Contact Us page.
Infringing Material
If you become aware of any material on the website that you believe infringes you or any other person's copyright, please report this via Contact Us page.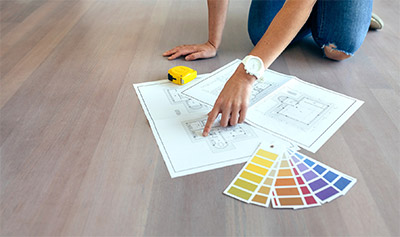 Request a Quote
Get a professional quote for your Paint Job.